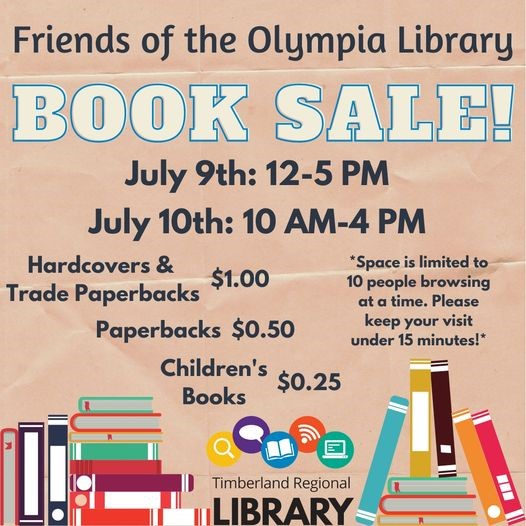 The Olympia Timberland Library is open for certain services. The Friends of the Olympia Library is not accepting donations during this time. Watch our Facebook page and this site for updates on donations.
The library offers many resources accessible remotely, including ebooks, movies, and much more. Check them out.
In the meantime, be well, mask up, and — of course! — wash your hands.